Fistula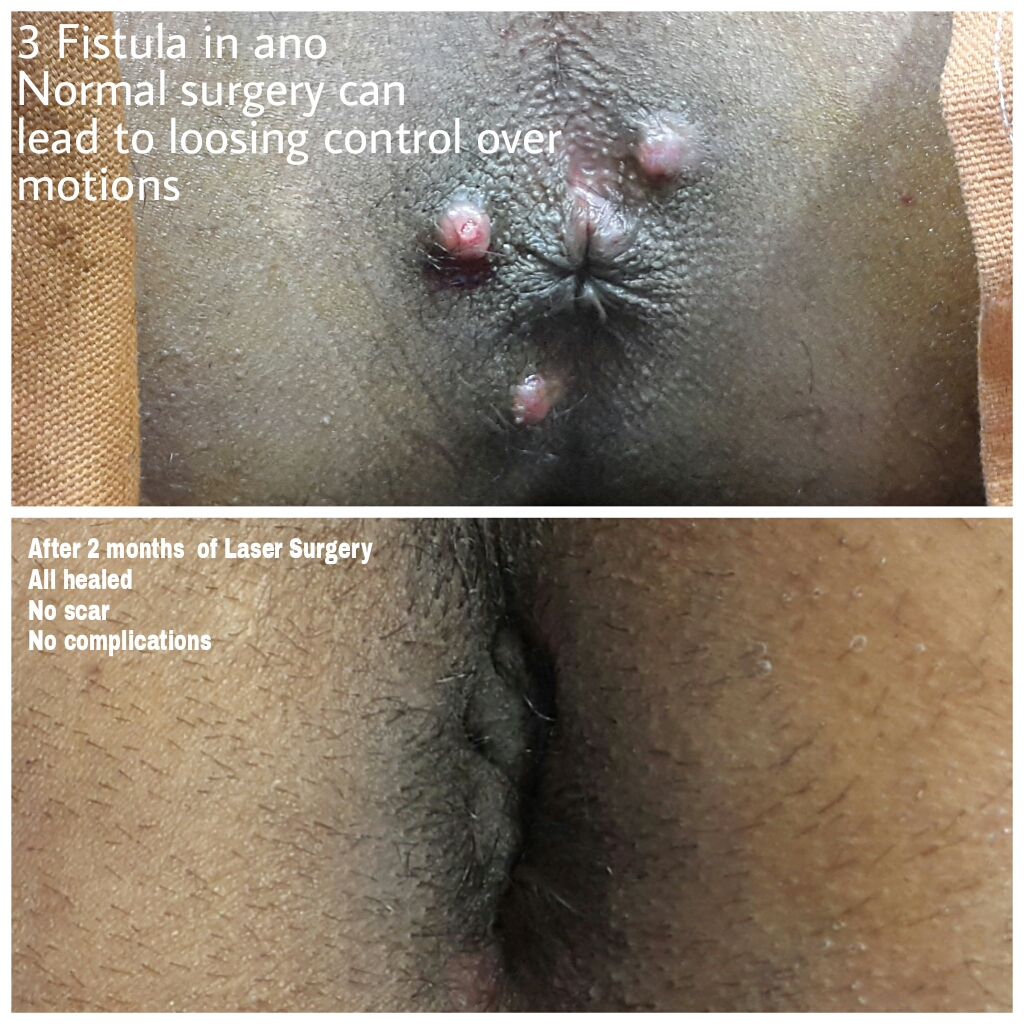 Conventional surgery for fistula involves a lot of cutting of the anal area. This leads to either a loosing of control over motions acalled anal incontinence or narrowing of the area after after the fistula wound heals.In addition one is not able to sit for even upto 2 months at a time. laser fistula treatment involves very less to no cutting Therefore the patient is very comfortable in first week itself. Low level fistula pts maybe able to go back to work in a single day. There is no chance of looosing control over motions or narrowing of anal canal.
We have performed over 400 cases of Laser Fistula with no recurrence in last 6 years.

Laser Ablation of fistula.
Straight single fistula are handled by this method wherein the Fistula tract is laserised from below the surface of skin leaving no extra external wound. Since there is no cutting of anal ring , there is no danger of loosing control over motions.
This procedure is a boon for high fistula –in-ano cases wherin the complication rate is very high after conventional surgery.
Recurrent Fistula
Recurrent fistula in ano is a very nagging problem .More so since resurgery more often than not does not cure it.Also resurgery has a very high complication rate.
Resurgery can damage the anal sphincter irreversibly.
At Orchid laser centre we specialize in handling Recurrent fistula. It is handled very delicatey with an MRI to deliniate the structure and is done under sonography control
This helps in minimizing any damage to that area.
Fistula resolving during Sharsutra
Though many doctors advocate Sharsutra for management of fistula.
It must be remembered that Sharsutra is a very painful proceedure. It has a high failure rate and has no place now with advent of laser technology for fistula in ano.
Typically we take out the offending thread and after laser proceedure the patients pain is relieved and the fistula is allowed to heal